Depending upon your training goals and the needs of your family, you can choose an age specific program or get the whole family involved and active in the same class with our unique family karate classes.
Family karate classes do not suit everyone's needs, but have proven to be very popular bring families back together with a common interest. Unlike many other sports or activites, Mum and Dad can get involved with the kids, rather than watch from the sidelines.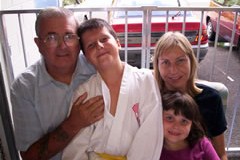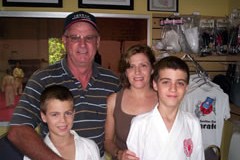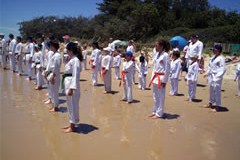 Our family karate classes are amongst the most popular on our weekly training schedule. Maybe this is due to our focus on providing a family focussed environment, maybe it's the convenience or maybe they're just lots of FUN!!
To find out more about this program, give us a call on 1800 254 543 or contact us today to register for your FREE intoductory lesson.
View our class schedule for more details about how easily you can fit our Family Karate Classes into your schedule.