Full-time martial arts dojo with over 25 classes per week

Husband & Wife, World Champions, Master Instructors

Modern, Fully-Equipped Training Facility

An Inspiring Community Of Over 200 Members
Our Philosopy - Karate 4 Life
The reasons people study karate-do are many and varied. As you continue to train over a period of years you will begin to see your reasons change and evolve along with your life.
It never ceases to amaze us the ways in which karate can shape the entire direction of peoples lives. At Sunshine Coast Karate we teach with the philosophy of karate 4 life.  As a student at Sunshine Coast Karate, you will start to see positive changes in your life as you take on this philosophy as your own. At first these changes will be small, but after a while as the changes accumulate and compound, you'll start to wonder how you ever lived without karate in your life.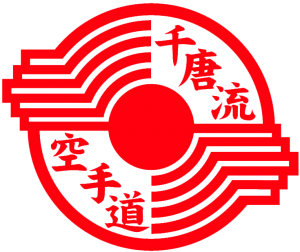 A healthy lifestyle; karate 4 life
A way of living; karate 4 life
A life long study; karate 4 life
A journey of self-discovery; karate 4 life
A community of like-minded people; karate 4 life
To protect yourself and the ones you love; karate 4 life
Compassion for those less fortunate; karate 4 life
Curiosity and learning; karate 4 life
Confidence from commitment; karate 4 life
Holding up a mirror to society; karate 4 life
Peace, perseverance and hard work; karate 4 life
Achievement, success and fulfilment; karate 4 lifestyle
Whatever you make it; karate 4 life


See what our members have to say about us...
My 7 year old son and I joined about 10 months ago and my only regret is not having joined earlier. A couple of months prior to joining, my doctor advised that I was a prime candidate for type 2 diabetes and cardiac complications... needless to say, something had to be done. I'm now 15kg lighter, much much fitter, healthier and well on my way to my weight loss goal of 25kg. Yes, I've had to do the hard work but Sunshine Coast Karate from the very beginning have provided a supportive, well structured, no-nonsense environment and training program that has given me the opportunity to be where I am today while learning a traditional style of karate.
My son loves the training and has benefited in countless ways. Parents are encouraged to train alongside their little ones which is what I do on top of my own classes, giving my son and me special bonding time doing something we both love. As soon as my daughter is old enough she will be along for the free trial as I'm sure she will love the fun classes too.
The instructors are excellent in every way possible and I could easily rave on about how professional, friendly, dedicated and passionate they are about their student's and their own karate journey.
Regardless of your age or fitness level, I highly recommend Sunshine Coast Karate.
We are beyond happy with the expertise that the entire team and family at Sunshine Coat Karate provides in each and every lesson. My daughter and I thoroughly enjoy our sessions and the motivation, determination and insightful was that my daughter exhibits due to her sessions is astounding.
I highly recommend to any family looking to join a fantastic extra curricular activity for their child or as a family.
Joining Sunshine Coast Karate has quite literally changed our familys life.
Our 7 year old daughter has been attending classes weekly for the last few months.
The improvement in her behaviour and confidence has been incredible.
What makes her transformation so incredible is because at the beginning of the year she was miserable.
She was a very anxious little girl and she found it very difficult to control her emotions and behaviour.
Through karate she has learned discipline over her mind and over her body.
She is now a more confident and happy little girl and we know that so much of the credit must go to Sandra, Martin and David.
They are fantastic teachers. They are firm, yet gentle and have an amazing way with all their students. They manage to keep the kids in line, but still manage to have lots of fun during classes.
I don't believe you will find more caring, empathetic or experienced teachers anywhere else.
We are so grateful we found them.......and you will be too!