Adults that get into martial arts start training for a very wide variety of reasons. Here are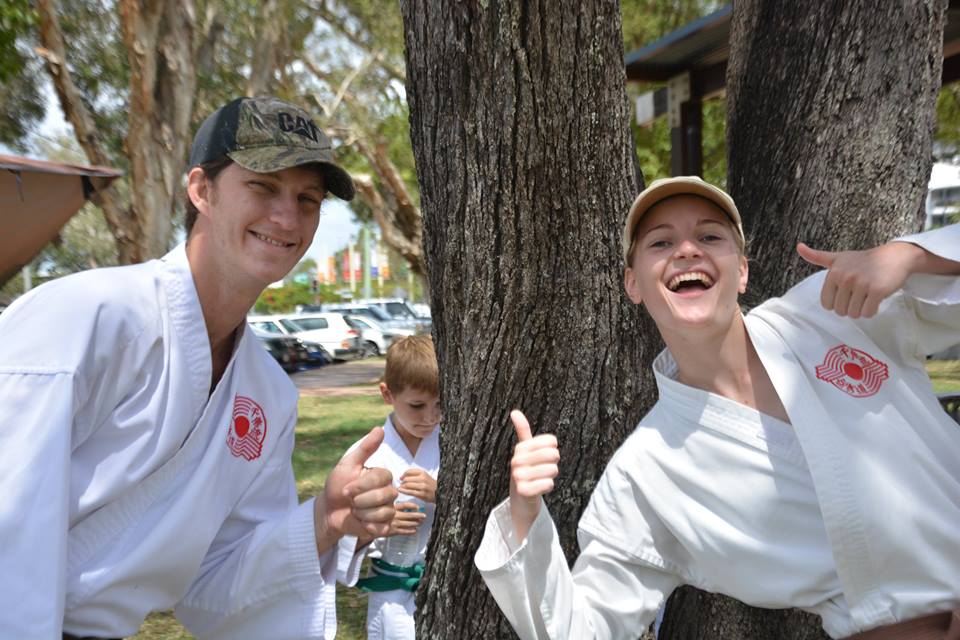 some of the most common ones:
Self-defence
Fitness and exercise
Relaxation and stress relief
An activity for the whole family
Increased confidence and self-esteem
To be part of a positive support network of like minded people and make new friends
Personal and spiritual development
Competition Karate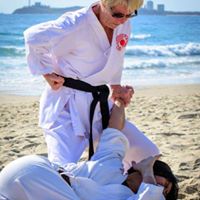 If you feel you are: not fit enough, too old, not flexible enough, uncoordinated or fearful of being the only one in the group that doesn't know what to do. Then the best thing you can do is get started right now, because karate is exactly what you need!
Our existing teens and adults program is enjoyed by students from ages 13-64, a mix of men and women with a variety of levels from beginner to advanced. To find out more about this program, give us a call on 0435 255 323 or contact us today to register for your FREE intoductory lesson. View our class schedule for more details about how easily you can fit our Teens & Adults Karate Classes into your schedule.
Karate... It's not just for kids!
My 7 year old son and I joined about 10 months ago and my only regret is not having joined earlier. A couple of months prior to joining, my doctor advised that I was a prime candidate for type 2 diabetes and cardiac complications... needless to say, something had to be done. I'm now 15kg lighter, much much fitter, healthier and well on my way to my weight loss goal of 25kg. Yes, I've had to do the hard work but Sunshine Coast Karate from the very beginning have provided a supportive, well structured, no-nonsense environment and training program that has given me the opportunity to be where I am today while learning a traditional style of karate.
My son loves the training and has benefited in countless ways. Parents are encouraged to train alongside their little ones which is what I do on top of my own classes, giving my son and me special bonding time doing something we both love. As soon as my daughter is old enough she will be along for the free trial as I'm sure she will love the fun classes too.
The instructors are excellent in every way possible and I could easily rave on about how professional, friendly, dedicated and passionate they are about their student's and their own karate journey.
Regardless of your age or fitness level, I highly recommend Sunshine Coast Karate.
Over 50's Beginner Karate
Since 2017, we've been running a beginner karate course for Over 50's through the U3A.  Here's a short video clip we made at the end of our first course.