FREE Trial Program – Register Now
[contact-form-7 404 "Not Found"]
Or, if you don't like filling out forms…
Call now to register for your FREE trial
Ph:  1800 254 543 or 0435 255 323
Special Discounted Membership Offer
Unlimited Training Just $15/wk
If you've ever been thinking of starting karate, now is the best time ever!  For a limited time only, if you join Sunshine Coast Karate and commit to a 12 month program you get a massive discount on your training fees.  We'll upgrade your program to unlimited training for no extra cost.  You pay for just 1 lesson per week ($15 per week) and you can train as much as you want.  In addition we'll throw in a FREE uniform ($60 value) and waive the joining fee (save $90).
There are only 20 of these special discounted memberships available at this price.  Once they're gone, prices will return to normal. Also, this offer will expire 31 March 2014, if the 20 places have not already been taken before then.
But, that's not all, on top of these already huge savings, we'll honour these prices for the entire lifetime of your membership, your fees will never increase while you remain an active member.
And if you want to save even more you can pay for your first 12 months up-front and save an additional 10%.
So, are you ready to get started?  Book in for a free trial.
Still not ready to join?
Here are a few of the common questions that we get asked, along with a few questions that people really should ask.
Q: Where are the classes?
A: Sunshine Coast Karate is located Cnr Depot St & Progress Rd, Maroochydore.  We operate a full-time facility that opened in 2003 and offers you over 25 classes per week to choose from, with regular classes 5 days a week, plus the opportunity for private lessons, small group classes, workshops, seminars, training camps and a whole lot more.
Q: When are the classes for beginners?
All new students are recommended to start in our beginner classes, even if you have some prior experience with martial arts. If you are interested in doing a free trial, be sure to book in rather than just turning up, as we only allow a limited number of brand new students in any one class.  Why not book in now for a FREE trial karate lesson?

Little Champions (4-7 yrs) – beginners

Monday 3.45-4.25pm
Tuesday 3.45-4.25pm or 5.15-5.55pm
Wednesday 3.45-4.25pm
Thursday 3.45-4.25pm
Friday 3.45-4.25pm

Karare Kids (8-15 yrs) – beginners

Monday 4.30-5.10pm
Tuesday 4.30-5.10pm
Wednesday 5.15-5.55pm
Thursday 4.30-5.10pm
Friday 4.30-5.10pm

Teens only – Suitable for beginners

Teens & Adults – Suitable for beginners

Monday 7.00-8.20pm
Tuesday 6.00-6.55am, 9.30-10.25am or 7.00-8.20pm
Wednesday 7.00-8.20pm
Thursday 6.00-6.55am, 9.30-10.25am or 7.00-8.20pm

Family karate

Parents, guardians and grandparents are welcome to join in any of the little champions or karate kids classes to enjoy a little extra family time in the dojo
Q: What type of martial art is taught at Sunshine Coast Karate?
A: We practice the Chito-Ryu style of karate. Chito-Ryu is a traditional Japanese style of Karate with branches around the world, including Asia, Europe, North America and Australia.

The style was developed by Dr Tsuyoshi Chitose, know as O Sensei to his student.  O Sensei was a medical doctor who combined his knowledge in that field with a life-time of studying To-de, the pre-cursor to modern day karate, to create what is know as Chito-Ryu.

O Sensei was also renowned for his indomitable fighting spirit.  He would often challenge other martial artists as a means to put his skills to the test and further develop the practical nature of the style he developed.

O Sensei's son is now the head of the international Chito-Ryu Karate Federation and he continue to share this amazing style and regularly visits the Sunshine Coast and our instructors also continue their own study and regularly travel to Japan and other countries to train with senior instructors from around the world.
Q: How do I know if Sunshine Coast Karate is the right place for me to learn martial arts?
Not all martial arts are the same…

Not all martial arts schools are the same…

And not all martial arts teachers are the same…

That's why we offer new students free introductory lessons.  We want to give you the opportunity to try these things out for yourself, speak to other members, see if you are a good match for the culture of our dojo and see the quality of our instructors for yourself.

While a lot of people start martial arts training as a casual recreational activity, it's important to take the time to find the right place for you.  If you choose to pursue the path to black belt you will be with us for a number of years.  There are other schools where you can get your black belt in 12-18 months, but we're not one of those schools.  If you get a black belt at Sunshine Coast Karate, you will have really earned it.  And not only will you be a black belt in the dojo, but in the course of your training you will have also grown into becoming a black belt in life!
So are you ready to get started yet?  Register your interest for a FREE Trial by completing the form below.
[contact-form-7 404 "Not Found"]
Still not sure, read what our members have to say about us.
"Like many, we looked to martial arts as a method to assist with our child's development. We looked at quite a few martial art forms and karate styles and Dojo on the Sunshine Coast. In the end the decision, a little over two years ago now, to begin our son's Karate journey with Sunshine Coast Karate, was made because of the family oriented , professional environment we witnessed. Plus, and a big plus , the smiles on the kids faces, who were in the classes we watched, whilst making our call.

Chito-Ryu at the Sunshine Coast Karate Dojo has become entrenched in our family now , with all of us attending classes , enjoying the challenges and the journey. We've made some great friends , had some seriously fun times , got fitter and stronger and above all , have had no second thoughts. No matter how many words I write, I could not express it more eloquently other than to say…great place, great people, great friends and a great journey."

~ Rod Jones
Register now for a FREE trial karate lesson >>
We have been going to Sunshine Coast Karate since February 2013. We viewed and trialled at various Karate schools on the Sunshine Coast. We are happy to share the reasons why we are happy and choose Sunshine Coast Karate. Prior to starting at Sunshine Coast Karate our 7 year old son lacked self-confidence and concentration. Since starting with Sunshine Coast Karate he has started to handle social situations with more ease. He has also been commended on his attention and work performance in the classroom.

As parents we are very happy with our selection of Sunshine Coast Karate, not only because of the improvements we have witnessed in our son, but also in the way the school is run. Both Martin & Sandra present themselves in a very professional manner.

Sunshine Coast Karate offers a great sense of balance between fun and respect. We are impressed there are always senior students in a class to support the black belt instructor to ensure the children's techniques are developing correctly.

For us the lessons at Sunshine Coast Karate really reinforce the life skills we are teaching our son at home – respect, confidence and acceptance. We would recommend this school to anyone who has children. Thank you Martin & Sandra and we look forward to many more years of involvement.

~ Jim Di Pietra
Register now for a FREE trial karate lesson >>
Finding the right Dojo for our then 5 year old daughter involved visiting all the Dojo on the Sunshine Coast, talking to the Sensei and other members. We were very impressed with the overall quality of the facilities, training equipment and all the staff at Sunshine Coast Karate.

Many Dojo are fortunate to have one very good Sensei and a host of senior Black Belts assisting. Sunshine Coast Karate has not one, but two highly qualified and experienced Karate practitioners in Sensei Martin and Sensei Sandra. Sensei Helen, Sempai Jim and others are equally committed to training and teaching all the students at the Dojo and do so with patience, kindness, firmness and passion.

Their Admin/Manager is like a second Mum to all the young people there and is always available to answer endless queries from parents, provide support and guidance when necessary and offer just the right amount of support, kindness and praise to all the members.

Sunshine Coast Karate is at the forefront in developing training programs, training techniques, preparing young people for local, State and National Tournaments and designing and developing ancillary equipment.

Our daughter has now been attending for just over 2 years and we have yet to experience any dissatisfaction in any way whatsoever. She is thriving under their care, training and supervision. We thoroughly recommend Sunshine Coast Karate to any parent seeking a Dojo for their child/ren.

~ Colin Chapman
Register now for a FREE trial karate lesson >>
I wanted to start my then 4 1/2 year old son Patrick in a Karate programme to help build up his confidence as he was a very shy boy. We sat at SCK for approximately six weeks in a row watching the Little Champions train and Patrick was very keen until it was time to go in by himself and train and he would back off. Therefore after speaking with Martin and Sandra my wife and I decided that I would take him to family night and I would also train.

Almost 2 years later and Patrick loves coming back to SCK and recently competed in his first tournament where he received a 1st place for his individual Kata under 7 years of age and a 3rd place for the individual Kumite under 7's. This also culminated in Patrick being awarded the tournament champion for Little Champions Beginners.

Now my 4 year old son Lachlan joined SCK in January 2013 to help him with his discipline issues as he is much more extroverted than Patrick and Lachlan has earnt 3 tips on his white belt and can't wait to be awarded his yellow belt and enter his 1st tournament.

The sensei's and staff and SCK are fantastic, they teach the kids life skills and I would recommend to SCK to any and all parents looking for a wonderful dojo for their kids or themselves.

~ Brendan Edwards
Register now for a FREE trial karate lesson >>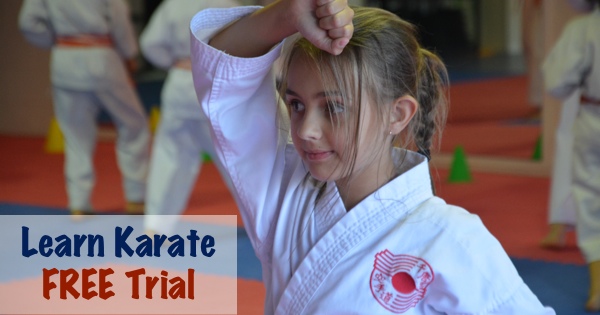 Here's a quick overview about what our programs might be able to do for you…
Little Champions (4-7 yrs) & Karate Kids (8-15 yrs)

So why would you want your kids to do karate?
* Confidence
* Respect
* Discipline
* Concentration
Register now for a FREE Trial
[contact-form-7 404 "Not Found"]
Karate For Teens
Everyone needs somewhere to escape sometimes…
Why not get into the dojo?
* Sweat it out
* Clear your head
* Re-focus
High school can be a pretty stressful time. But, Karate is a great way to escape life for a while and manage your stress levels.  The assignments will still be there, you're parents will still be on your back to clean your room & do your homework and you'll still need to study for your exams, but balance and exercise is important.  And when that doesn't help, it's always good to punch something 😉
You don't need to stress. Escape the stress and get into the dojo.
Register now for a FREE Trial
[contact-form-7 404 "Not Found"]
Karate for Adults

Have you ever dreamed of being a black belt one day?
Black belt in martial arts is a symbol of excellence, dedication and hard work.
* Get motivated
* Get fit
* Take control of your life
So, if you need a bit more of that in your life…. stop dreaming!
Register now for a FREE Trial
[contact-form-7 404 "Not Found"]
Karate For Families
With the busy world we live in, it's so easy neglect your family and loved ones.  So often we see families that are so disjointed that the parents are like ships passing each other in the night and quality time is sitting down to watch TV together of an evening.  But not long after getting into the dojo as a family things start to change.  You start to remember what's really important to you and you start taking steps to do something about getting things back together.
Register now for a FREE Trial
[contact-form-7 404 "Not Found"]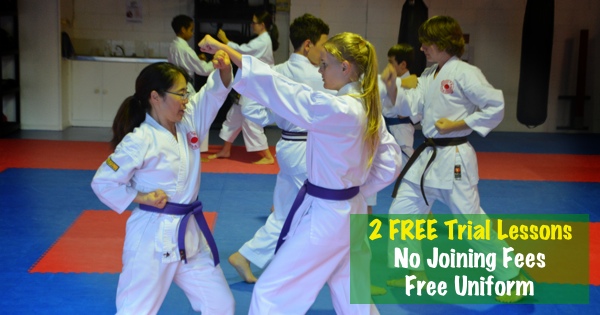 A few words from co-founder of Sunshine Coast Karate, Sensei Martin Phillips
As a long time student and teacher of Chito-Ryu Karate-Do I have had the opportunity to experience the many of the benefits that a serious study of traditional martial arts has to offer.

As a young child I developed a greater ability to focus than many of my peers, I experienced increased self esteem and an ever growing self-confidence . Also quite early on I fell into a leadership roll and learned about the importance of respect and hard work.

Throughout my teenage years, I pursued the competitive side of karate and had many opportunities to compete and travel around the world. Competing at an international level I learned a lot about self-motivation, goal setting and there were also plenty of opportunities see the importance of remaining humble both in victory and in defeat.

As an adult, now with young children of my own and teaching karate full time, I am really seeing the long term health benefits (both physical and mental), and the social and cultural implications that karate can have on an entire community.

As a teacher of karate I get also get to see the world through the eyes of my students. Recently there have been a few things I've learned that have opened my eyes up to the fact that although I have a created a wonderful life for myself and the world around me is a great place to be, not everyone has had the same opportunities as me.

In the world outside my bubble, there is poverty, physical abuse, alcohol fuelled violence, drug abuse, bullying (at school, in the work place, online), sexual abuse, and a whole lot more nasty stuff that most people would prefer to ignore. Fortunately, in my reality and for most of the people that I come into contact with on a day to day basis, these things are completely foreign. But for a lot of people, this is not the case. In fact, I'm coming to realise that it's not the reality for most people.

One of my students who works in the security industry was recently sharing his disbelief about some recent alcohol fuelled incidents that have lead to fatal altercations on the Sunshine Coast. While not the entire solution, I believe the outcome may have been very different if those involved had spent some time in the dojo. It certainly couldn't hurt to learn even the basics of respect, develop some self-control and the practice the number one rule of self-defence… don't be where the punches are!

When I hear about things like this I realise that my life-time of karate (so far) has really helped shape me into becoming a good person, and at the end of the day, that's what karate is all about!

Before I hand over to you to make the decision about whether or not you're ready to start your martial arts journey, I'd like to tell you about a photo that one of my friends in Canada who also teaches karate shared with me recently. It was something that one of his young students wrote on the classroom black board at the school where they train. I couldn't have put it better myself.

"If you're not doing Karate, you're wasting your life!!"
Last chance….. Register now for a FREE trial karate lesson.  You won't regret it!
[contact-form-7 404 "Not Found"]